Social media audits are essential to developing a new social media marketing strategy. 
Why's this?
Simply put: before you can make a social media strategy, you need to document your existing efforts. And while the term "audit" sounds daunting, a social media audit is simply a record of your existing social media accounts and their usage.
To aid you in your audit, we'll show you how to run one in this article. We've even included a basic audit template to make things easier for you.
But first, let's dive deeper into why your brand needs a social media audit before developing a strategy.
Why do I need a social media audit?
Like discussed, a social media audit lets you step back and take a look at all your social media properties.
You can also use a social media audit to reflect on the content you've already posted and the networks you're already active on. These are important things to think about before planning a lager social media strategy, and can save you a huge headache later down the line. 
On a more practical level, having a list of all your social networks with their login information is useful if the person that manages one of your social accounts leaves the company. Instead of tracking them down to find the logins, you have it pre-recorded.
Finally, you can run a competitor audit alongside your in-house audit. This lets you take a look at where your competitors are active, so you can emulate their successes. We'll show you how to run a competitor audit later in this article.
When should I run a social media audit?
Running a social media audit isn't something that needs to be done regularly.
Like discussed earlier, running a social media audit is most useful at the start of planning a major social media strategy revamp. It's meant as an inventory and organization tool, not a way to track your social growth or engagement.
Instead—for tracking your social media metrics—use Social Report's advanced reporting tools. This gives you an always-updated look at your social media, and lets you take an in-depth look at what is and isn't working for you social media.
Here's what you should record in your social media audit
So now that you know why you need a social media audit, here's what you need to record in order to run a successful in-house audit and competitor audit. We've included a free Excel template so you can hit the ground running.
Keep in mind that that this is the information we record in our audits at Social Report. Your needs may vary, so download and edit the templates to best fit your needs.
In-house or client audits
Like previously discussed, an in-house social media audit is meant to be a checklist of sorts. Make this checklist with everyone on your social media or marketing team—you may need their input or help finding certain info! Use this template to guide your efforts.
Social Network: the name of the social network here
URL: the link to your social media account
Date created: if possible, put the date you created the social account here
Number of followers: the current number of people following you
Demographic: the demographic you're targeting to on this social network; do this in Social Report or by clicking through your followers one-by-one
Purpose: describe the purpose or mission of your social account
Goal: identify and record the goal of this social network. For example, using LinkedIn to build new B2B connections
Last posted: when this social media account was last updated
Most engaging post: find your most engaging post on this network
Up-to-date branding: check if the bio, banner, and profile pictures are up-to-date
Posts Per Day: the number of posts you post per day
Operator: the person responsible for running and updating this account
Password stored: does more than one person have access to this account's password? Only record the actual password if the document is password protected
Notes: miscellaneous notes 
Competitor audits 
Running a competitor audit is nearly the same as running a standard in-house audit. Record all the available information and make inferences where needed and make a comparison to your in-house audits.
Further, you can use competitor audits to find ways to find where your competitors are outperforming you. Then, search through their social media and find similar (and not-so-similar) posts. Compare and contrast what's working for them, and incorporate some of your client's right-doings into your social media channels. 
Now what?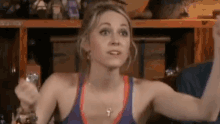 So, you've filled out our templates and have a good understanding of your company's social media standing—what's next?
Simple: use it to guide your social media strategy.
Use your audit to find social networks you should post more to, and see if there's any networks you can get rid of. For example, if you've been posting twice-daily to Pinterest and notice your key demographic isn't responding, you may want to axe it and move resources elsewhere.
Additionally, update profiles without proper branding, find missing logins, or make any other necessary changes. Having a consistent brand across all your social networks is key to success and building your brand recognition.
And that's all there is to it!
As you can see, performing a social media audit isn't nearly as daunting as it seems. Once completed, you'll have a better understanding of where your brand lives on the web, and hopefully good insights on how to improve.
Remember, performing a social media audit is simply a stepping stone for making a valuable social media marketing strategy. So build your strategy, and start your social media campaigns using Social Report. We make it easy to schedule posts, monitor your mentions, and view results.
Social Report is an essential social media tool for small business. Try us free for 30 days.